Dayna "Lash Girl of RI"….
Noir Salon and Lash Lounge opened in 2014. This has been a dream that has become reality for salon owner,  Dayna Caparco. Dayna has been a licensed hair stylist/ cosmetologist since 2001. Her Love and Passion for the industry has taken her to hieghts she never imagined she'd soar. Dayna has furthered her education by taking advanced hair coloring and technique classes with celebrity hair stylists, such as George Paponikolas.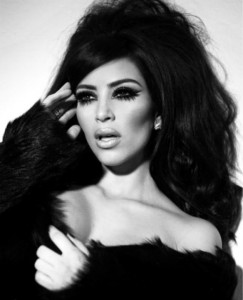 With a passion for fashion and a passion for lashin'…Dayna is the original lash diva, settling for nothing less than amazing, beautiful eyes. Whether it's glitz or simply natural beauty, she specializes in a variety of lashy looks.
Dayna began her lash education in 2007 with Xtreme Lashes, the global leader in the eyelash extension industry. Attending workshops and private sessions with their advanced master stylist/lasher, she quickly got her certification in 2008. Late Oct. 2010 Dayna trained & became certified in the newest trend of lashes and beauty CryBaby, the perfect solution for sculpting bottom lashes.
Dayna is now an educator and has her own brand "D'Lux Lashes". All of the lash artist that work at Noir Salon are trained by Dayna and are put into a "trainee" program for 6 months until they are ready to go on the floor and have perfected the technique of lashing.
Committed to the styles and the technology of lashing, Dayna frequently attends additional workshops and events, such as Lash Bash & learning from others in the industry who are kind enough to mentor. She also stays up late surfing the online lashing discussion boards looking for tips and tricks to make her application the most fabulous that it can be.
What drives Dayna's passion for lashin' is making women feel gorgeous! She can see how excited they are when they first look in her mirror and see the first set of lashes that have been applied. But, it's usually after they get home and really get to indulge in their new Walt Disney-like doe-eyed heroine eyes that the magic happens. And Dayna never misses that follow-up call, because that is when she knows she has made a difference.
When Dayna isn't glamming up the girls, she's enjoying spending time with her own little girls, who remind her everyday the true meaning of "beauty", Gods most precious works. It is not until her little sweet peas are nestled in bed that she can enjoy her (most likely dvr'd) episode of Keeping up with the Kardashian's, which reflects on her taste for clothes, hair styles, make-up and of course Lashes that can all be seen as a reflection of their lifestyles.
Dayna is the modern D'LuxLash Diva, with confidence, style and taste, Dayna just wants to share her gifts with other women, allowing them to feel and look as Gorgeous as they should….Every woman deserves to experience being a Diva.
Experience luxury. Be gorgeous! Be the Diva in you with D'LuxLashes only at Noir Salon and Lash Lounge.