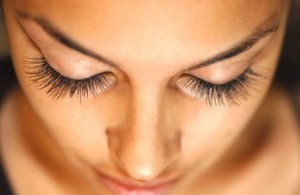 D'Lux Lashes menu
Flirt set~ $50 ( outer corners only) about 20 lashes per eye
Flirt set w color~ $75
Natural Lash set~ $175 (about 60 lashes per eye)
youthful and fresh, our full set of eyelash extensions gives you flirty fun eyelashes using 60-70 eyelashes per eye, get ready to bat those big beautiful eyelashes with a natural gorgeous everyone look that will notice, but they won't know they're not yours, it can be your little secret….we won't tell!
Glam lash set~ $250 (about 80 lashes per eye)
our glam set of eyelashes gives you full bodied lashes that command attention using 80+ eyelashes per eye, your inner celebrity will be awakened and you'll feel red carpet ready any time of the day with eyes that beg to be noticed! We know you'll welcome the attention…don't be afraid to go glam!
D'LuxLash Diva set~ $300 (100 & up lashes per eye) most dramatic set
an all out knock your socks off set of eyelash extensions. the diva set of eyelash extensions will take your eyelashes to the extreme using 100+ eyelash extensions per eye all eyes will be on you, all of the time. It's your moment to shine….so go ahead, let your inner diva out!!
Full Mink or Silk lash set~ $350 (most luxurious lash)
The shiniest, softest, plush looking lash set. You will look like you just stepped off the red carpet with these celeb style lashes that give you the full fluffy look your lashes are craving!! Most Loved lashes by Kim Kardasian and J Lo…so now you don't have to be celeb to look like one
*other specialty lashes available~ colored minks, glitter lashes, and crystals
Fills~
2 week fill $50
3 week fill $60
Cry Baby~
Single application~ $100
3 applications~ $225
4 applications~ $300 (best value)